Five O'Clock Somewhere
Saturday 11th June 2022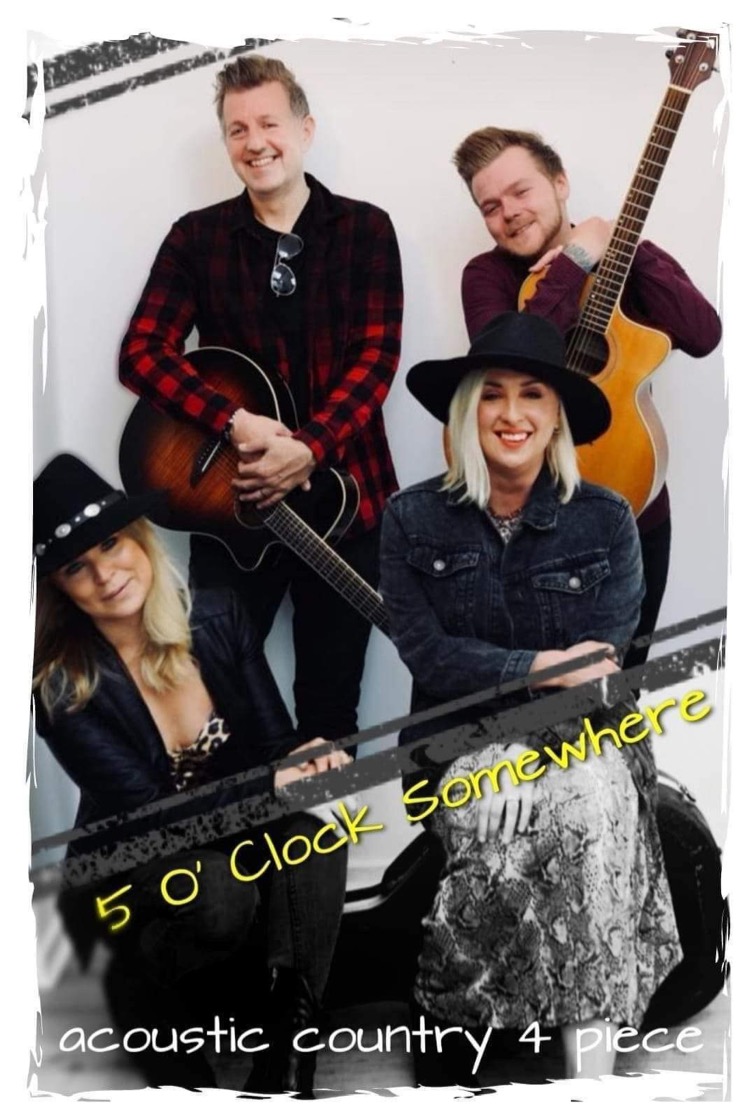 Five O'Clock Somewhere are a 4 piece acoustic country band from Blackpool, Lancashire. They are Mikala Leigh, Claire Daye, Benn Froggatt and Johnny Roxx, all established fully professional solo acts in their own right.
Offering something a little different, with 4 part harmonies, two guitars, banjo and ukes, foot drum and percussion to create a full sound.
Covering a wide range of country songs from the old classics to the new modern country appealing to all ages.